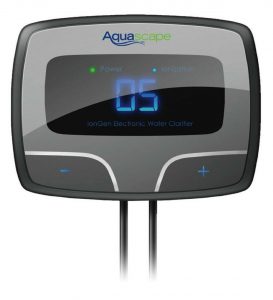 If you have an issue with string algae or green water in your pond then the IonGen Water Clarifier System is the one addition to your pond or water feature that will solve it for good.
We have installed this system for the Gosford Shire Council at the Edagowa Japanese Gardens in their 200,000lts plus koi pond and the results have been dramatic – The staff report that they have never seen the water so clear and all issues with string algae were solved after 1 week of installing the system.
Works just as well in small garden ponds, swimming ponds and contemporary water features.
Visit out store for more details.